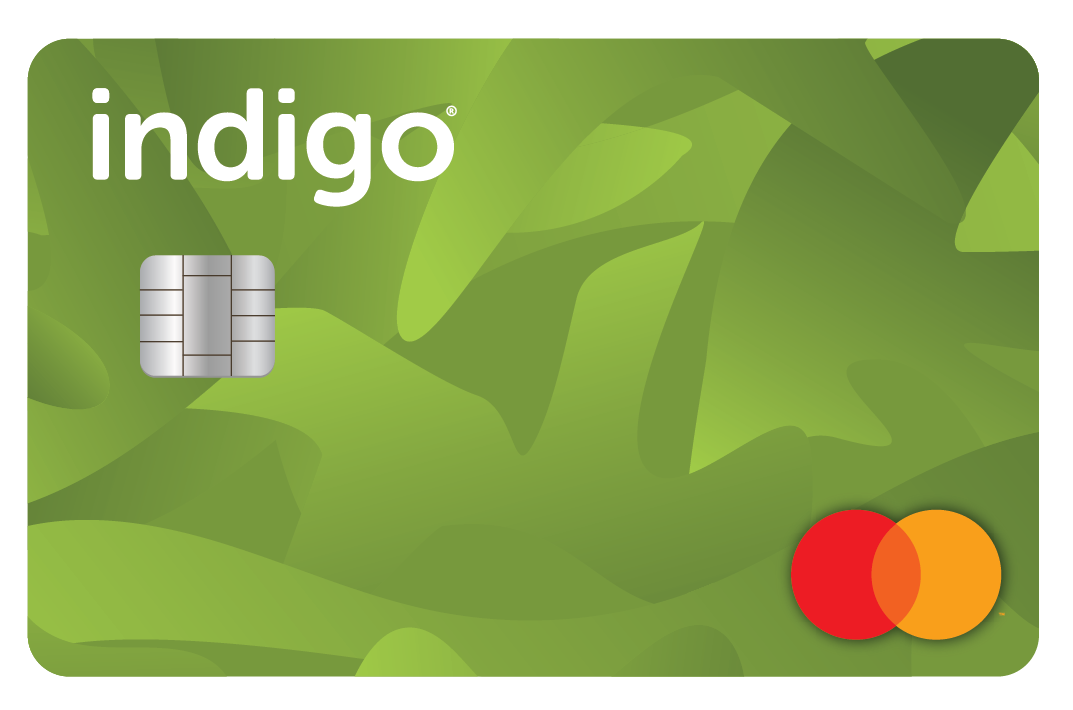 Indigo® Mastercard®
Credit Needed : Good, Fair
Credit Brand : Mastercard
Annual Fee : $0 - $99
Intro Purchase APR : N/A
Regular Purchase APR : 24.9%
Rewards Rate : N/A
Overview
Easy pre-qualification process with fast response
Don't have perfect credit? No problem!
24/7 access to your account, even on mobile!
No security deposit
Account history is reported to the three major credit bureaus in the U.S.
Terms & Details
Regular APR: 24.9%
Annual Fee: $0 – $99
Credit Recommended: Fair/Good
Intro Rate: N/A
Intro Period: N/A
Balance Transfer: N/A
Intro (Purchases): N/A
Intro (Balance Transfers): N/A
0 out of 5 stars (based on 0 reviews)
There are no reviews yet. Be the first one to write one.